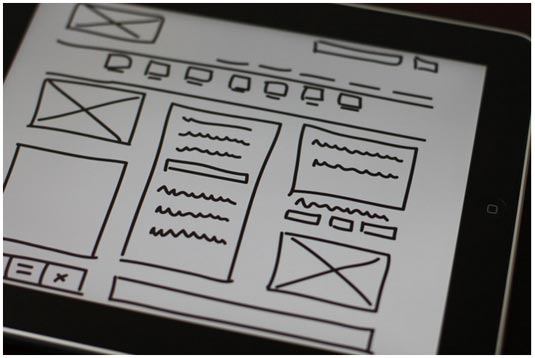 Given the rise of Agile and Lean UX methodologies in digital design, many are calling into question the value of wireframing. They say the days of detailed throwaway deliverables are over, and that teams must prioritize interactive prototypes for their value in usability testing and living documentation.

Well, they're absolutely right.

What we want to clarify, though, is that wireframes are not what they used to be. Wireframing is not dead, it just changed. It's not about formalizing early-stage designs to soothe the panicky imaginations of stakeholders at the cost of setting unrealistic design expectations. It's about divergent exploration, creating a more structured sketch of concepts to bounce around with other product team members.
Wireframes aren't dead: they're just changing | Web design | Creative Bloq